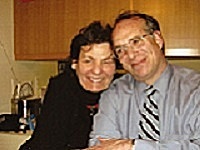 Hermine's Old World Confections was founded in 1988 in Coeur d'Alene, Idaho by Hermine Sittle. Hermine immigrated to the United States in 1963 as the bride of an American soldier. As she settled into life in America, she often remembered when she was a child and young woman in Germany, and how much she adored Marzipan candies which were a luxury at the time and prohibitively expensive.
One piece of knowledge Hermine brought with her from Germany was how to make Marzipan, and she never lost her love for creating savory Marzipan recipes. Finally, she felt compelled to offer her extraordinary candies to discerning customers which led to the opening of her Coeur d'Alene store. Prior to opening, she consulted with experts at Washington State University and received confirmation that her candy is safe and wholesome.
Following opening her Coeur d'Alene kitchen, Hermine was inspired to create a tribute to the state of Idaho, culminating in the birth of the Marzipan Candy Potato. This unique confection combines Hermine's special premium Marzipan formula rolled in pure cocoa powder and still produced by hand.
Thousands of souvenir Marzipan "spuds" later, this novel and delicious candy remains one the most popular products Hermine's Old World Confections sells and ships. Hermine also uses her exceptional Marzipan in all of her pastry products as has long been customary in Europe.
Over the years, Hermine has had so many loyal and returning customers that she has decided to open up her state of the art kitchen to the world through MarzipanLove.Com.
Hermine sends her love to you through her marvelous culinary creativity and hopes you'll revel in the experience.
Tags: candy, candy apples, chocolate, confections, hazelnut, lebkuchen, marzipan, truffle